Who Are Our Partners and What Do They Do For Us?
Our partners are some of the most recognized and best at what they do in the industry.
Let's do a quick rundown:
USI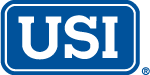 USI is the broker for the plan.  They also provide consultation on all program issues, negotiate with partners of the program, facilitate activities with the insurance company, and provide brokerage duties in all jurisdictions.
XL Catlin
While the plan is insured by the 4A's Insurance Company Ltd, XL Catlin rates and issues the policies and provides stop-loss insurance, as well as managing the policy audit process.


Gallagher Bassett
Gallagher Bassett provides administration and adjudications for all claims.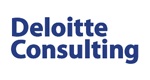 Deloitte Consulting
Deloitte actuaries evaluate and recommend reserve requirements.

Arthur Morris (Grant Thornton Affiliate)
Arthur Morris audits the captive's financials.

Bank of America
Bank of America provides investment and credit services.
Marsh


Our Ergonomic Program through Marsh provides an experienced staff of certified professional ergonomists (CPEs) as a way for organizations to create or sustain worker safety and health performance.