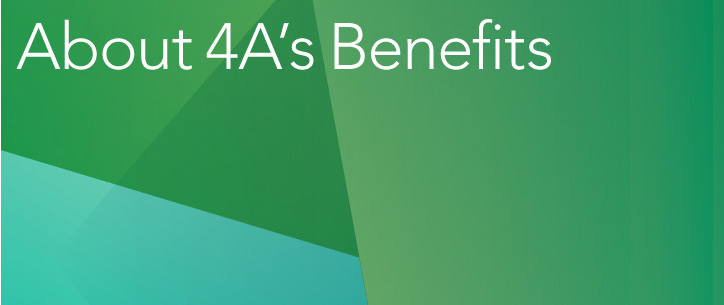 What We Do
4A's Benefits designs and manages benefits and insurance programs exclusively for 4A's members.
With over 60 years' experience providing solutions to companies in the advertising and marketing industry, we understand your business and your needs better than anyone.  And because 4A's Benefits represents the entire marketing industry, we can offer tremendous economies of scale on your benefits programs.
We only work with the best providers to offer the best products.  If we don't like the "best" that is out there, we create our own product.
Browse the site to learn more, and then give us a call!