Protecting Your Company
Management Liability Insurance, which offers a combination of Employment Practices Liability (EPLI), Director & Officers Liability (D&O), and Fiduciary Liability Insurance, is a relatively new type of policy.
The policy is designed to protect your agency and principals in two ways. The first is it provides protection from shareholder suits alleging lack of "corporate governance," and the second is it protects against the most common allegations against privately held companies — employment practices claims such as wrongful termination, discrimination, and sexual harassment.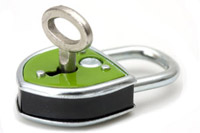 In our increasingly litigious world it is tough to avoid, when watching TV or reading the newspaper, the myriad of lawsuits that involve sexual harassment claims.  But it is interesting to note that while sexual harassment claims receive the "big press," it is the discrimination and wrongful termination lawsuits that generate the big claim settlements.
And to add fuel to the fire, due to a 2008 Supreme Court decision, employees may be able to sue employers for retirement plan mismanagement at the employee account level.  This action brings into focus the additional exposure for all retirement plan sponsors.  The courts are currently deciding what is adequate management and disclosure in the area of fiduciary responsibility.
Any case brought against your agency will require either defense costs or a settlement — and sometimes both.  This is "cheap protection" against claims that have a higher than average probability of affecting any company.
Our Management Liability Insurance coverage includes:
Worldwide coverage
Defense for suits for non-monetary relief
Defense for costs outside of policy limits
EEOC and DOL investigations
Retaliation
Wrongful Discipline
Defense costs for alleged breach of contract
And many others
Additional discounts are available for agencies participating in the 4A's Retirement Fund 401(k) Plan.